Who We Are
Starting out in 1987 as a small two-person operation, C&S Signs has become one of the fastest growing sign manufacturing and installation companies in northwest Florida. For over 18 years, we've manufactured and installed quality signage, neon and related products in the northwest Florida and southeast Alabama marketplaces and beyond. From initial concept to final installation of the product, C&S Signs is truly a full-service Sign Company.
What We Do
C&S Signs' expertise lies in our ability to design, manufacture and install signage of virtually all types. All of our signs are customer built in accordance with the dimensions, layout, color schemes, and other materials specifications as approved by the client.
We also have one of the more impressive fleet of crane and service trucks available in our area, allowing us to install and maintain high-rise signs up to 110' height.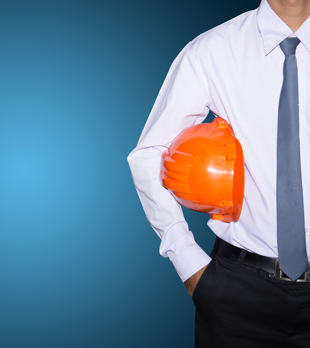 Organization Memberships
ISA-International Sign Association - FSA-Florida Sign Association
Products
In-house manufacturers of Illuminated signs and Letters, Neon Signs and Cathode Lighting, Architectural Signage, Molded Plastic Sign Faces, Back-Lit Awnings, Vinyl Graphics, Computer-Routed and Sandblasted Signs, ADA, Way-Finding & Environmental Graphics.
Assisting National and Regional Manufacturers with
In-house Sign Design, Professional Engineering Available, Permit Procurement Service, Surveys, Code Research, Variance, Sign Installations, Neon Lighting Installations, Sign Repair and Maintenance, Neon & Lighting Repair and Maintenance, Maintenance Agreements available for Signage and Lighting.
Our base of satisfied clients is impressive and indicative of our expertise, capabilities, dependability and professionalism. For over 15 years, we've teamed with companies like: Allen Industries, Chandler Signs, Commonwealth Signs, Federal Sign Co., IMAGEPOINT, Inc., Signage, Inc., and Signage Solutions.
Our track record speaks volumes! We've installed and maintained signage for many high-profile national and regional business establishments such as: AAA Auto Club, Advance Auto Parts, AmSouth Bank, Arby's, Church's Chicken, Dollar General stores, Ford Automotive, Honda Automotive, H & R Block, Krystal, Lowe's NAPA Auto Parts, Penske, Popeye's Chicken, Ryan's Steakhouse, Toys-R-Us, Walgreen's, Wendy's, Whataburger, Winn-Dixie Marketplace and many more!
Fully Licensed and Insured
C & S Signs is licensed to install and service signs throughout North Florida and we hold a Florida state contractors license. In addition, we are licensed to install signs in the state of Alabama (we can provide a map of our immediate coverage as requested). C & S Signs is also fully insured as required by all municipalities within our area of coverage. Upon request, our agent will provide you with a current insurance certificate prior to us commencing work on your project.
Field Equipment Available
We have at our disposal a 101' Wilkie crane / 110' reach with jib and basket / 75' reach with jib and basket, two 55' ilkie service trucks with ladder and basket, two Auger trucks with operator and pick-up trucks w/ ladders and technicians, solver lift.
In addition, our-in-house equipment and capabilities include a vacuum-molding machine for plastic sign faces and a Gerber computerized routing table for your routed faces and dimensional signage needs.
Shop Equipment
We have a 10' Metal Brake, 5' and 10' Metal shears, 4' Finger Break, Ironworker, Drill Press, Band Saw, Panel Saw, Welding Machine, and paint mixing station.